Big
Dreams
Online
Store
In a world where kids are surrounded by technology, Big Dreams has established themselves as the place to go to acquire well crafted and thoughtful toys and clothes for kids. One thing that was letting them down was the performance of their online store they created using a free E-Commerce template. Although Big Dreams saved money creating their web store, the time spent setting up, left them with a restricted and messy website that reflected poorly on their brand and in turn, delivered minimal sales.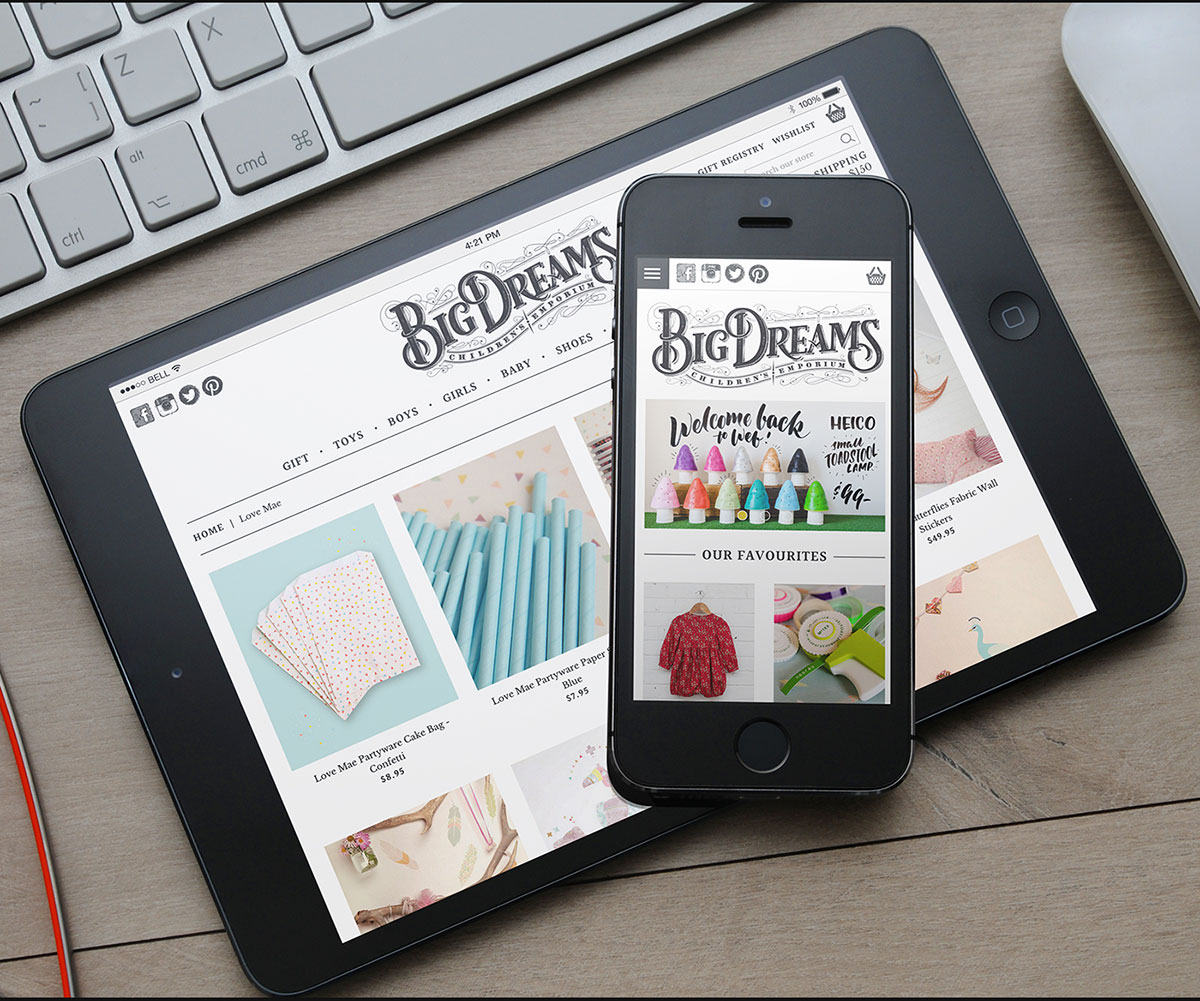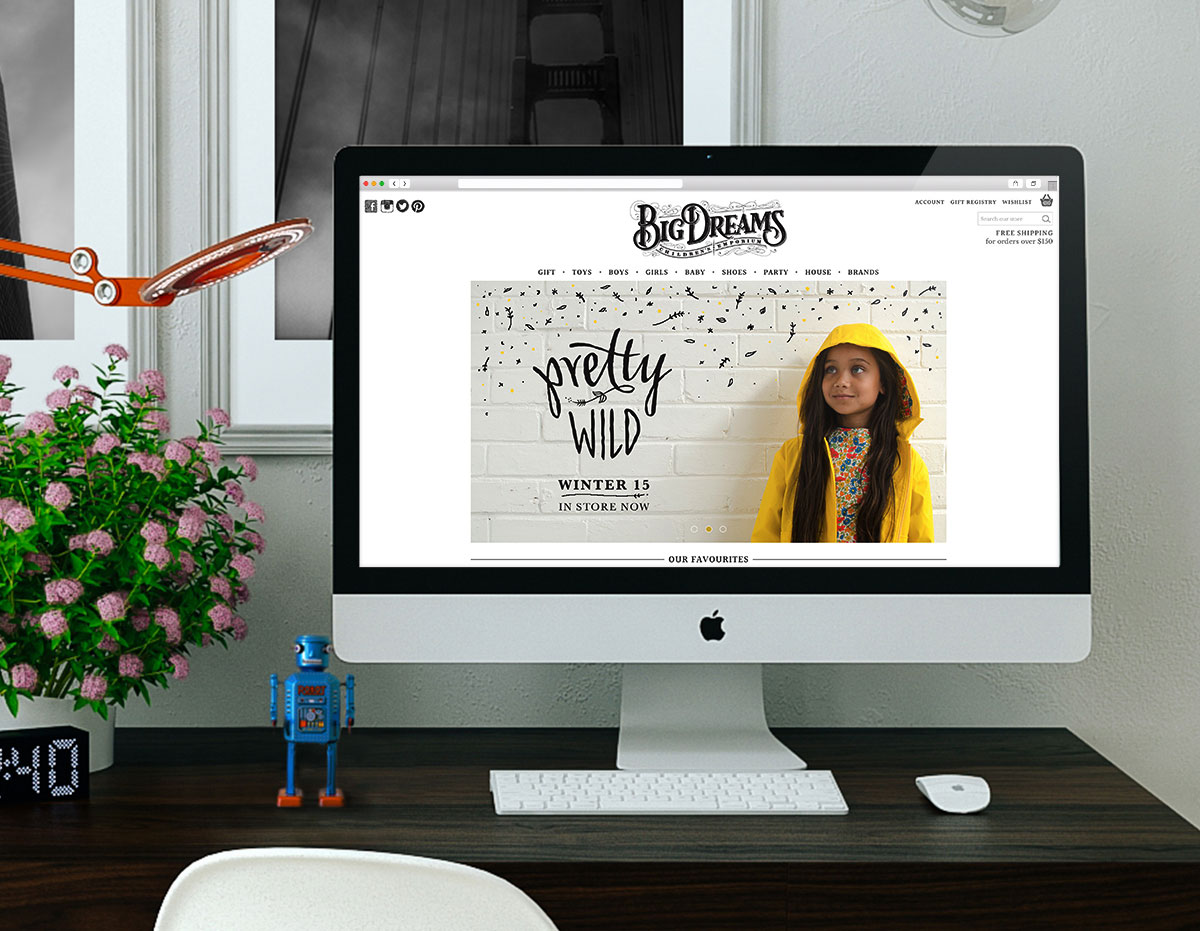 Toying
Around
With Ideas
When designing the website, our focus was on the main unique selling point of Big Dreams, it's products. Using beautiful and vibrant product photography balanced with white space on a clean layout, allowed the products to become the hero of the website. User experience was also a main priority, therefore we implemented the traditional style branding on a simple modern layout, to make sure customers felt comfortable purchasing online.
The website was built on the Shopify platform, which allowed Big Dreams to make updates to website content themselves, whilst leveraging features from the Shopify app community. This means they can add and test new features on their website, like gift registries, blogs and point of sale integration, without investing large sums of money.
Happily
Ever
After
The new Big Dreams online store is now a modern and easy to use website that not only reflect positively on the company's brand, but allows customers to feel comfortable using the website to purchase online. This has resulted in a boost in online sales giving Big Dreams a new and profitable channel for selling to customer.
Taking advantage of the Shopify platform, Big Dreams have an easy to use and cost effective solution that is rich with features. The low maintenance platform allows Big Dreams to focus resources on content and marketing, which will continue to help grow their online customer base and stay ahead of their competition.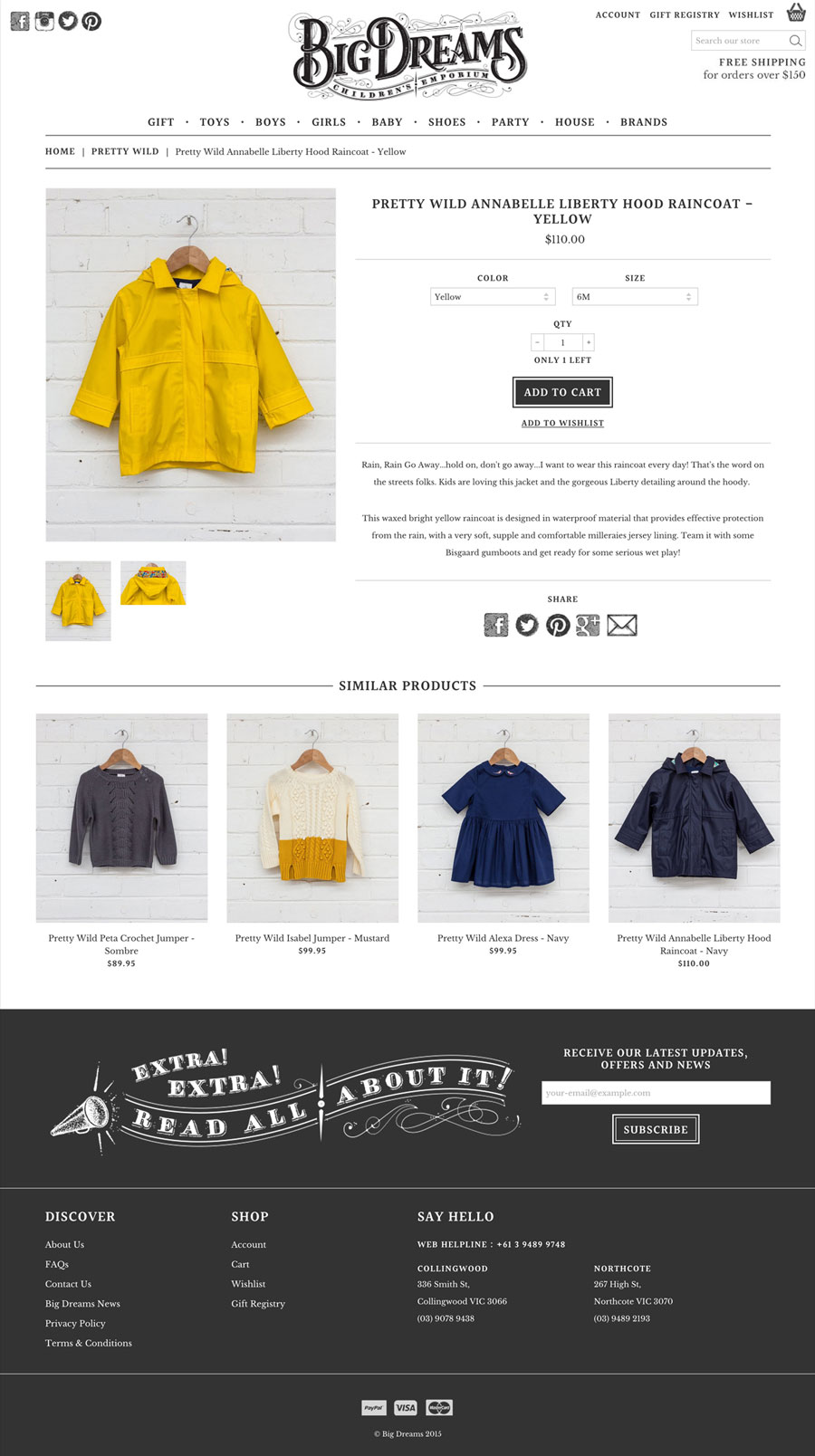 Whether you have a project in mind, are looking for job opportunities, or just want to find out more about what we do, we'd love to hear from you.