Soak has a new website. Who Cares?
You don't really want to read about all our latest projects and services we offer. We don't want to bore you with all the details on all the cool animations and features we spent so long working on to make our website cool. Wouldn't you rather watch this cute little cat type on keyboards?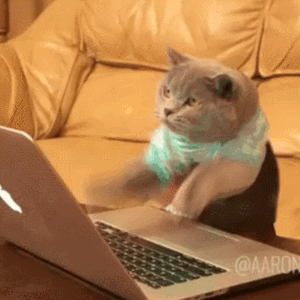 Why should you care?
So why even waste the time writing this article? Well we've also started this blog, a place where we will be giving marketing insight to help small and medium size businesses, grow their brand. Here we will be focussing on topics like:
Building a brand presence

Improving customer outreach and engagement

Managing Social media and content marketing

Selling Online and boosting sales

DIY Tutorials on marketing and tools to make your workday more efficient

And so much more. In fact comment below for anything specific you'd like to read about.
If this this is the type of information you do care about, then stay up to date on Facebook, twitter or sign up to our mailing list (no more than one email a month, Promise).